By: Cody Elliot, Staff Writer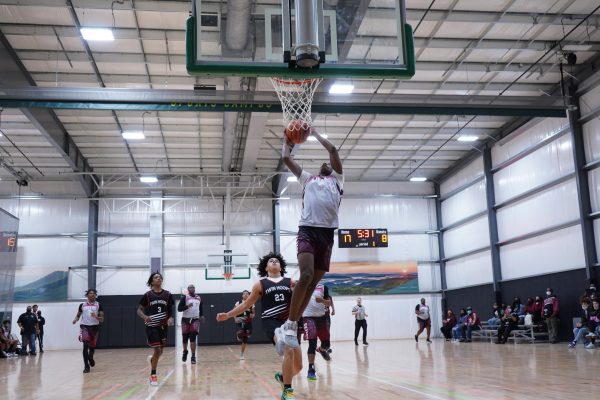 One quick turn or a shift in motion and the pain is undeniable when an athlete experiences it.
An anterior cruciate ligament (ACL) tear is one of the most common, and painful, injuries in sports and it is one that often happens while running, taking sharp pivots or making turns.
Injuries to the ACL are serious and debilitating, but that doesn't mean they can't be prevented.
To keep your ACL healthy and intact while playing sports, here are five recommendations:
1. Targeted And Year-Round ExerciseFocusing on strengthening your ACL throughout the year can significantly increase resilience.
Whether its high-intensity jumping plyometrics and exercises, or strengthening other areas of the body, working out throughout the year consistently will go a long way in preventing injury.
Not only will exercise increase strength, but it will also increase your balance as well.
When considering all the benefits of year-round exercise, it no doubt helps prevent ACL tears.
2. Stretching/Warming Up ProperlyIt's one of the earliest and most important things athletes learn before competing at any level.
The importance of stretching can't be stated enough as all of the soft tissue can benefit from being supple and fluid and the ligaments in your knees are certainly no different.
Whether it's a daily practice or a big game, incorporating a good stretching routine is key.
Keep the warm-up exercises simple and precise and it will go a long way in injury prevention.
3. Finding A Solid BalanceWhether you're an athlete or not, you likely favor one side of your body more than the other.
So it's no coincidence that when it comes to our knees, one side is often stronger than the other.
Figuring out which side is the weaker side and then focusing on improving and strengthening it and getting it on the same level as your dominant knee can go a long way in preventing injury.
The dominant knee often takes over and can force your weaker knee into unique and difficult situations, but strengthening that side can help find a balance and provide less strain.
4. Avoiding Fatigue/StressNaturally, when the body starts to wear down, it becomes much more prone to injury.
That certainly is the case when it comes to ACL tears as it is important to make sure you are avoiding fatigue and staying well rested, otherwise risking the chance of having poor form.
Although most athletes are wired to push themselves to the limit, it isn't always the healthiest.
Being able to stay strong, physically and mentally, is key to avoiding injuries of any kind.
5. Strengthen Other AreasWhile strengthening the knee is likely what most folks think of when trying to prevent an ACL injury, it's been proven that working out and building strength in other areas of the body is key.
The hamstring and quadriceps muscles are located on the both sides of the thigh and go a long way in helping the knee bend and straighten, increasing the importance of maintaining both.
Along with that, having a strong and stable core is equally important because it goes a long way in helping your body move efficiently and gives you much more control over how it moves.
So while you certainly want to strengthen your knees, don't limit your exercises to one area.